31 DAYS OF HALLOWEEN 2016 CHALLENGE
THIS IS IT... the last few days of the challenge... this has been a rough month to keep up with my posts... I won't bore you with any details, but on the 1st of October I did not think I would be able to get a project a day posted. I had great intentions of having all my projects completed early. I will say before the end of September I did have five finished. Then life happened and I was creating one a day!!!! I hope you are enjoying the hop, counting down to the end. THREE more days!
I will be posting a Halloween project each day during the month of October. Halloween is one of my favorites holidays... join me daily and comment on my blog each day. I will have a weekly drawing from all of my comments.... each day you comment your name is put in the draw! Fridays at Midnight I will draw a name and include the winner in my Saturday post! I am really excited to be a part of the 31 DAYS OF HALLOWEEN and this amazing group of artists!
Now for my next card...
WITCHING HOUR
~~~~~~~~~~~~~~~~~~~~~~~~~~~~~~~~
A project I post over on the Altered Pages blog!!!
WEEKLY Prize:
A box of Mystifying Mints with a bag of goodies!
Remember to comment each day
for more chances in my weekly drawing!
Then be sure to visit the artists in the blog roll below...
all posts are scheduled to be up at 9am PT!
Happy 31 Days of Halloween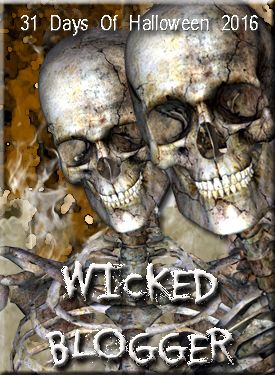 Terra
Sarah
Alison
Amanda
Lyneen
Susan S
Shell
Susan R
Lost Coast Portal To Creativity
Monique
​Dream In Darkness
Airless Chambers
​Jessica
​Michelle
Kelli
Kapree
Genny
Sue
Lisa