31 DAYS OF HALLOWEEN 2016 CHALLENGE
I made it... I posted a project everyday!!!!
I have one last drawing from all of my comments during the month.... each day you commented your name is still in the draw!
Tonight, Halloween night I will draw a name and include the winner in my November 1st post! I am really excited to be a part of the 31 DAYS OF HALLOWEEN and this amazing group of artists!
Now for my final card this year...
Alice in Wonderland
From Graphic 45
~~~~~~~~~~~~~~~~~~~~~~~~~~~~~
Final Prize:
A box of Mystifying Mints with a bag of goodies!
Then be sure to visit the artists in the blog roll below...
all posts are scheduled to be up at 9am PT!
Happy 31 Days of Halloween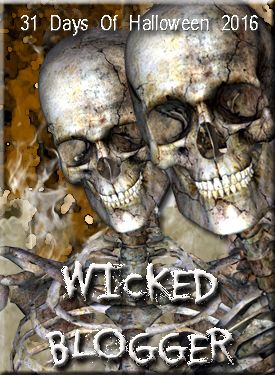 Terra
Sarah
Alison
Amanda
Lyneen
Susan S
Shell
Susan R
Lost Coast Portal To Creativity
Monique
​Dream In Darkness
Airless Chambers
​Jessica
​Michelle
Kelli
Kapree
Genny
Sue
Lisa